Services: eCommerce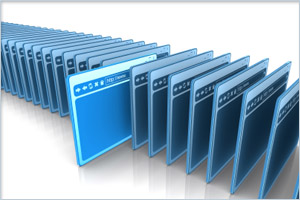 can you say repurposed?
eCommerce used to be a daunting proposition back when Jeff Bezos reinvented the way the world does business from his parent's garage and bolted together Amazon in a caffeine induced daze in order to sell spare junk and ended up becoming rich enough to buy Paraguay.
Things have gotten a bit more refined since then.
eCommerce doesn't have to be – and frankly isn't – that difficult to be successful with, if you choose the right system for your needs. And that sticky bit is where we can help.
We've worked with [and beaten on] a variety of systems:
Business Catalyst
Magento
Cube Cart
Zen Cart
osCommerce
the stores at eBay, Yahoo & Amazon
And we can help put you in the system that suits your needs now and further down the road.