Clients: The Obligatory Testimonials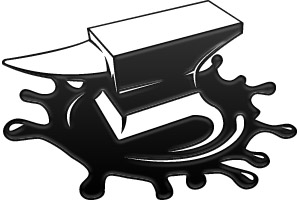 eventually, we'll animate this to make a "sploot" noise
Let's face it, no one is going to put a bad testimonial up for the public to see, are they? What are the odds of seeing a testimonial like this?
"Yah, we used Bob for building our site. The experience was horrific. Not only did he color the entire thing pink, whenever we try to log into the CMS it asks us for $5 and then all the lights on the Eastern seaboard go out."
That being said – hey, at least we found some folks who had some nice things to say about us. We didn't have to bribe them or nuthin'.
What makes Liquid Anvil stand
out is their attention to our needs - we are not just 'another trouble ticket'. Even more critically they offer solutions. We can't imagine anyone better to partner with, knowing they are not only the foundation of our success, but will be there when we need them.
Dawn Robuck,
Site Ducky
We've been working with the
staff at Liquid Anvil for several years now. We've completed a bunch of projects together, and we'll continue to bring new projects to their office. Why? Timely delivery, prompt support, honesty and accountability, deep experience and technical expertise, fair prices, cooperative attitude, and great results. What else can you ask for?
Joe Politano,
Twin Ponds Marketing, Inc.
TED is. That says it
all. Excellent work. He understands the goal, interjects opinions when needed, carries out his work in a timely manner. He makes Project Management easier on me by decreasing turn-around time and shortening the QA process. Extremely analytical mind to solve problems as they arise. Decent mix of design, creativity, professionalism and programming; yes, programming too.
Kris McInerny
NotesFromKris.com