web and identity
design & development
Portland, ME
design
Design is our passion. Be it web, identity, print or industrial, this is what we do and we'll be delighted to help you with yours. Just ignore the screaming heavy metal in the background.

development
This is the other thing we do; nothing compares to seeing something go from a cocktail napkin sketch to scaring the villagers. Please note, loud music is still involved.

Recent Work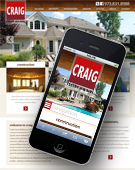 Craig Custom Builders
A fully responsive templating framework and content refreshment for CCB; this'll be our third pass and technology migration for them.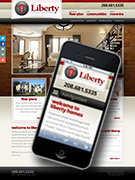 Liberty Homes
For Liberty, we've designed out [and are building] an adaptive solution coupled with targeted QR codes for signage.

VoteTrac
V2.0 of the PPH's VoteTrac is designed and developed out to convey voting information quickly and be easier to update. jQuery, RaphaelJS, RainbowVis, qTip & g.Pie were all liberally abused.

MaxonFX.com
Now out the door after completely blowing it off the hinges. Built ground up for commerce and customer relationship on Business Catalyst.
Go make some noise
.
Welcome to Liquid Anvil
Welcome to Liquid Anvil. We're sill remodeling, so please excuse our dust. Liquid Anvil is a premiere design house encompassing experience in web design, development & architecture, identity design, print design and industrial design. We don't just play with crayons around here; we're professionals, so we've got really big & expensive electric crayons. Bluntly put, if it's web related, we've done it and we'll be happy to do it for you –– on time, in budget and expertly executed.