Services: Content Management Systems
We have seen the future, and the future is CMSs young man.
Content Management Systems are software suites designed to help you build and maintain a web site; you may've heard of a couple of the bigger ones like WordPress or Drupal. What you may not know is that all CMSs are not the same. They've all got their strengths and weaknesses. Or, frankly, their weaknesses & weaknesses.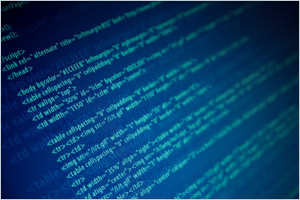 relevancy score: 2.3 out of 10.0
A lot of shops use just one system to do their work in; WordPress shops in particular are notorious for this. The problem with that approach is the whole hammer/nail caper –– and your application may more closely resemble a bolt.
At Liquid Anvil, we aren't going to try to force your square peg in a round hole. We work with a variety of systems –– and if we don't know one, we'll learn it. Our approach is to find the best solution for your project and then build around it.
Admittedly, we do have our favorites. For straightforward ecommerce, CRM functionality and user-maintained sites, we tend towards Adobe's Business Catalyst. If we need to get our knuckles skinned and build something with a widget that'll change the orbit of the moon from the desktop, give us Joomla! or Drupal. Blogging? That'd be WordPress. caSaaS rocks small & quick sites. And so on.
And if it doesn't fit anything, we build raw. That's the way this site is built, for example, because we keep monkeying with stuff.
Regardless of your project, we'll find the right fit. And we won't try to fit it to our 'right'.
Gratuitous jQuery
Business Catalyst
Business Catalyst is the proprietary monster from the lovely folks at Adobe, sporting great commerce and Customer Relationship Management capabilities coupled with a boatload of prebuilt functionality, slick usability and solid support. If you fit inside the box –– and it's a really, really big box –– Catalyst may be the solution for you.
Joomla!
Joomla! is a long standing, heavily developed and decently supported Open Source [meaning 'free'] CMS. Although the interface is best described as a kludge –– this is a developer's CMS, not an end-users' –– Joomla! is decently powerful, reasonably secure and really extensible through both third-party modules and the ability to get in and develop what we need for custom work.
WordPress
The 800 pound gorilla in the blogosphere, WordPress is Open Source, powerful and can be repainted with thousands of paid or free themes. There's also a huge development community out there, and new extensibility is available on seemingly a daily basis. The hassle with WP is that it gets used a lot for things it shouldn't get used for –– and there's really no point in supercharging a Pinto.
MODx
An up-and-coming Open Source monster, MODx sports heavy flexibility and a solid interface. Not all the support is there, however, and the community is likely best described as 'burgeoning'.
Magento
Big heap medicine, extensible and flexible – and if you need to go full on wicked, you can always upgrade to the paid enterprise edition. But unless you're going to sell and sell big and need Open Source, you don't need it.
SilverStripe
Extraordinarily flexible Open Source, with a great user interface... but if you want functionality, we'll be authoring it for you ground up.
Drupal
Arguably [and quietly] the largest of the Open Source CMS frameworks out there and groovy stuff – but it's definitely by developers for developers.
caSaaS
An Open Source/Proprietary mix, caSaaS has real potential. We're just learning this one with a couple of projects on the books, so get back to us. Soon. We will say it looks like it has tremendous potential in the 'brochure-ware' category and appears extensible enough to do more damage elsewhere.
Limelight/Clickability
High end proprietary SaaS stuff, generally only used by Big Company, Inc. and powered using Apache's Velocity language. Flexible and robustly supported, but bring your check book.
Saxotech Online
Just don't. You're still thinking about it, right? Stop.
Other Stuff
SohoLaunch, B2Evolution, MotoCMS, homegrown systems, Vignette... we've worked with a bunch of them. But hey, they're over 200 of these beasts in the wild; not even we get to play with them all.