TwigsBistro.com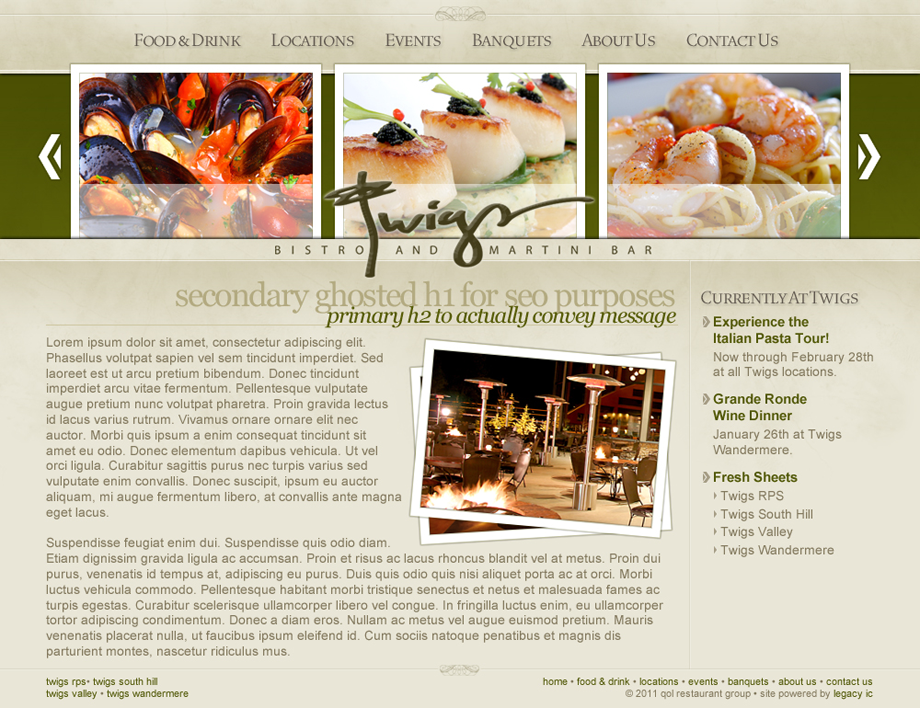 This is our third build for Spokane's premiere homegrown chain of restaurants, Twigs Bistro & Martini Bar. This latest iteration is a conversion from a 100% Flash site Twigs had long outgrown, and uses a good, solid LAMP devlopment environment to give them maximum flexibility. Template designed and implemented for Legacy Internet Consulting.
Technologies:
HTML/CSS, PHP, JavaScript/Ajax [script.aculo.us], MySQL, poMMo, Google Analytics
Services:
Web Design, Search Engine Optimization, Active Data, Identity Rebuild, Commerce, Mailing Lists, Geolocation
Other:
Right now, we're building out a WordPress extranet for them, along with location-specific menus.