TBEMaine.org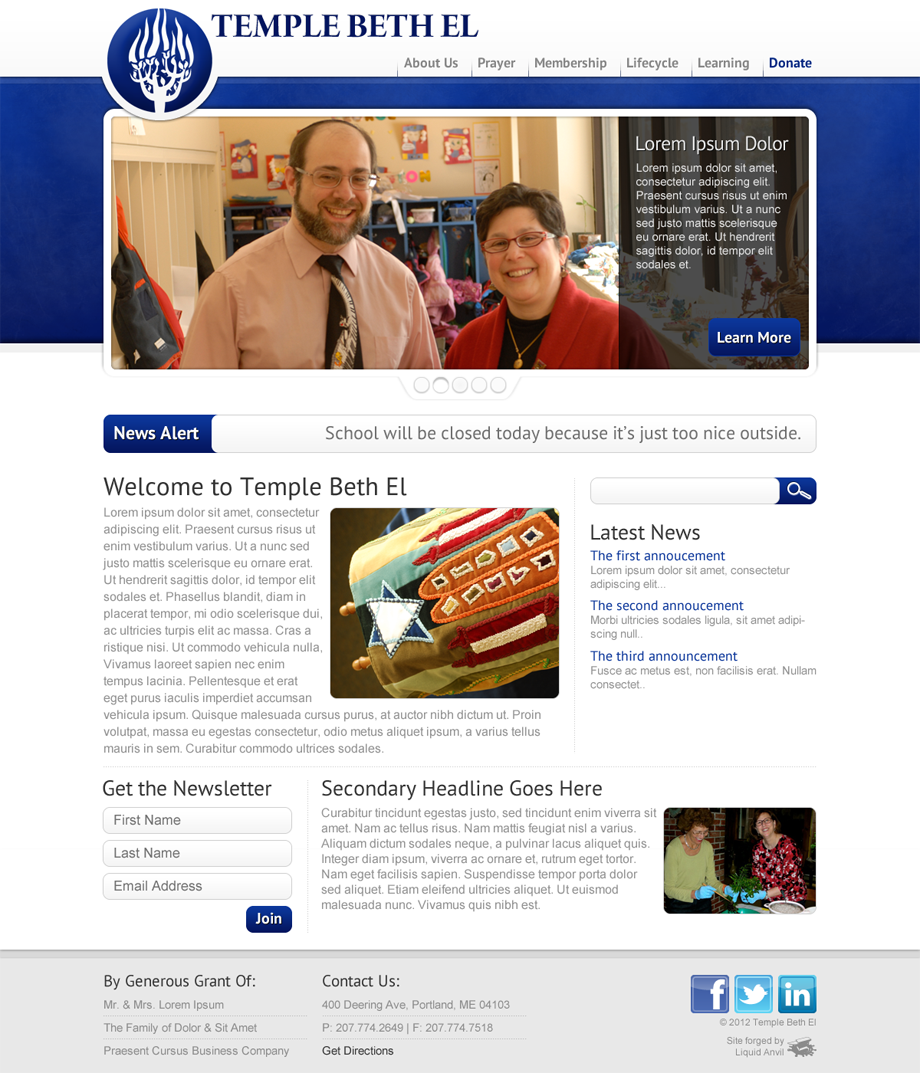 The new face for Temple Beth El, right here at home in Portland, Maine. Besides updating their look, our goal is to provide a more streamlined experience both for the members and the staff.
Technologies:
Business Catalyst, HTML/CSS, jQuery
Services:
Web Design, CRM, eCommerce
Other:
The EMS system integration is going to be... intriguing.