SkoopzNatural.com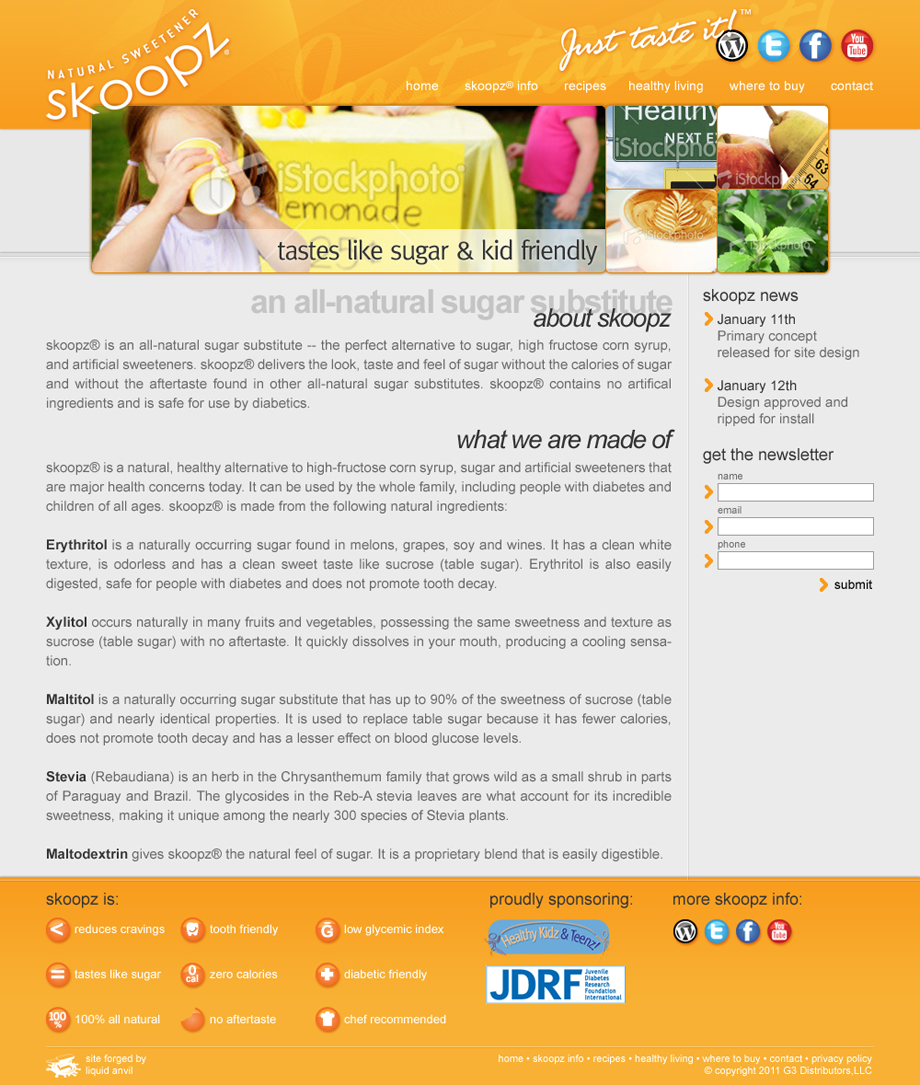 Meet skoopz, the newest -- and arguably, best -- natural sweetener on the market. The folks at skoopz needed a web site with ecommerce capability, mobile templates, customer relationship management capability, client tracking, analytics, their existing content and the color orange -- and they needed it fast. We delivered in less than 48 hours. Of course, we also ended up closing the shop for two days to recover, but there you go. And there's no way we could have done it without leveraging Business Catalyst.
Technologies:
Business Catalyst, HTML/CSS, JavaScript/Ajax
Services:
Web Design, Mobile Design, Content Management System, Customer Relationship Management, Search Engine Optimization, Analytics
Other:
The QR Code generator is their fault, kinda.