Studio52Boston.com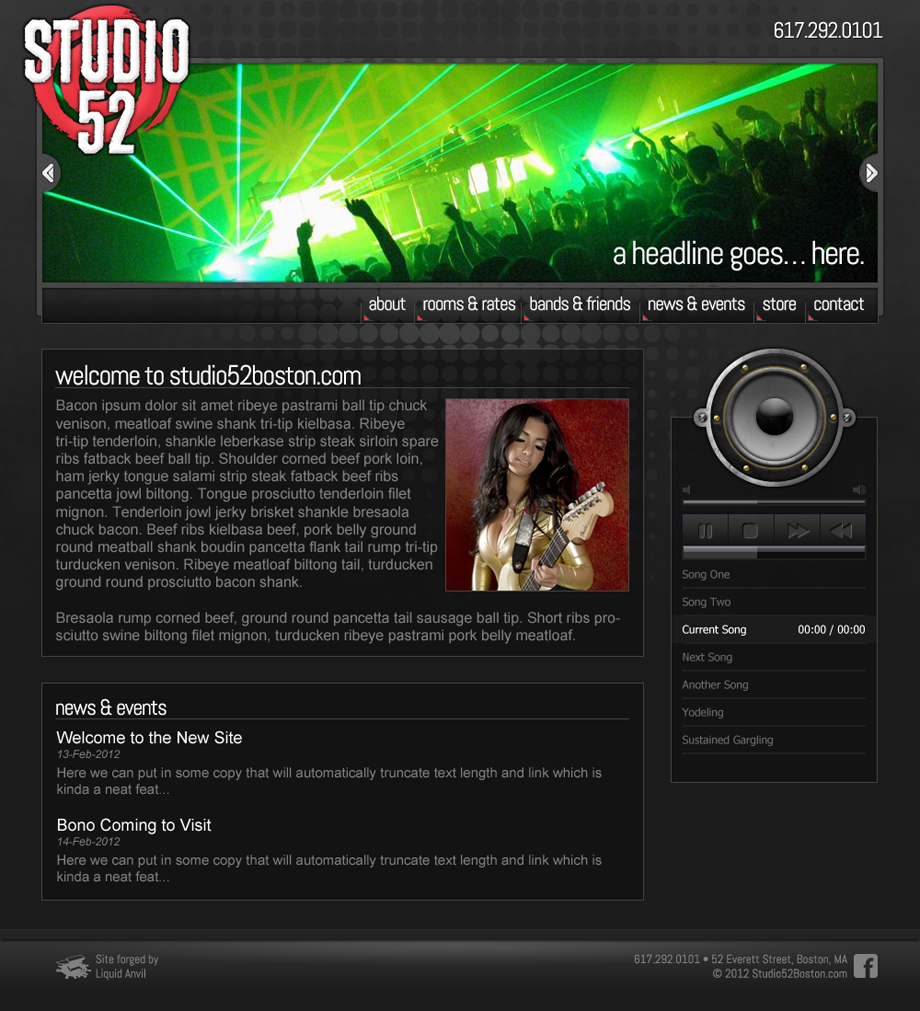 Studio 52 is Boston's a newly renovated community artist space in the heart of Boston's music scene. Although just now building out, the site will eventually offer a platform for bands to garner a little local promotion and cross-linking. We'll also be bolting in a store in the near future.
Technologies:
Business Catalyst, HTML/CSS, jQuery, Google Analytics, Commerce, CRM
Services:
Web Design
Other:
We wish we could take credit for the jQuery MP3 player on the front page, cuz it's wicked cool -- but hey, at least we got it to work, right?