The Pretender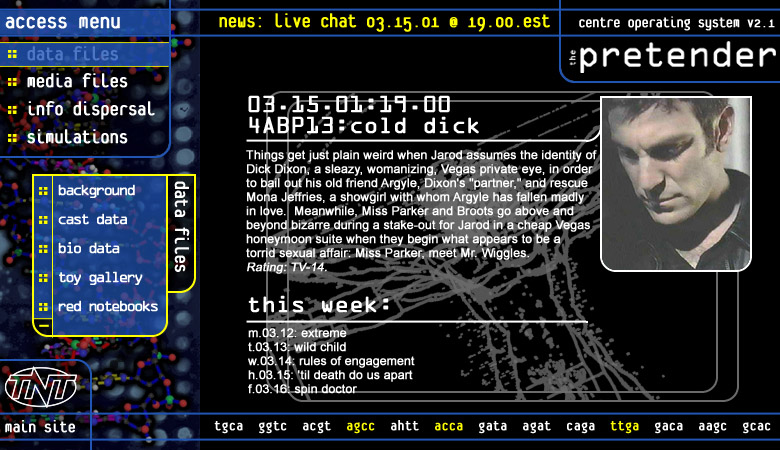 A 100% Flash site for TNT's The Pretender. This later became a screensaver and a hybrid Flash/HTML site we designed was implemented. Daily rotation, video clips and a whole bunch more. We also built the sub sites and games for the standalone movies.
Technologies:
HTML, JavaScript, Flash, Perl
Services:
Web Design, 'Game' Design
Other:
We have outtake photos. Just sayin'.