Prenate.com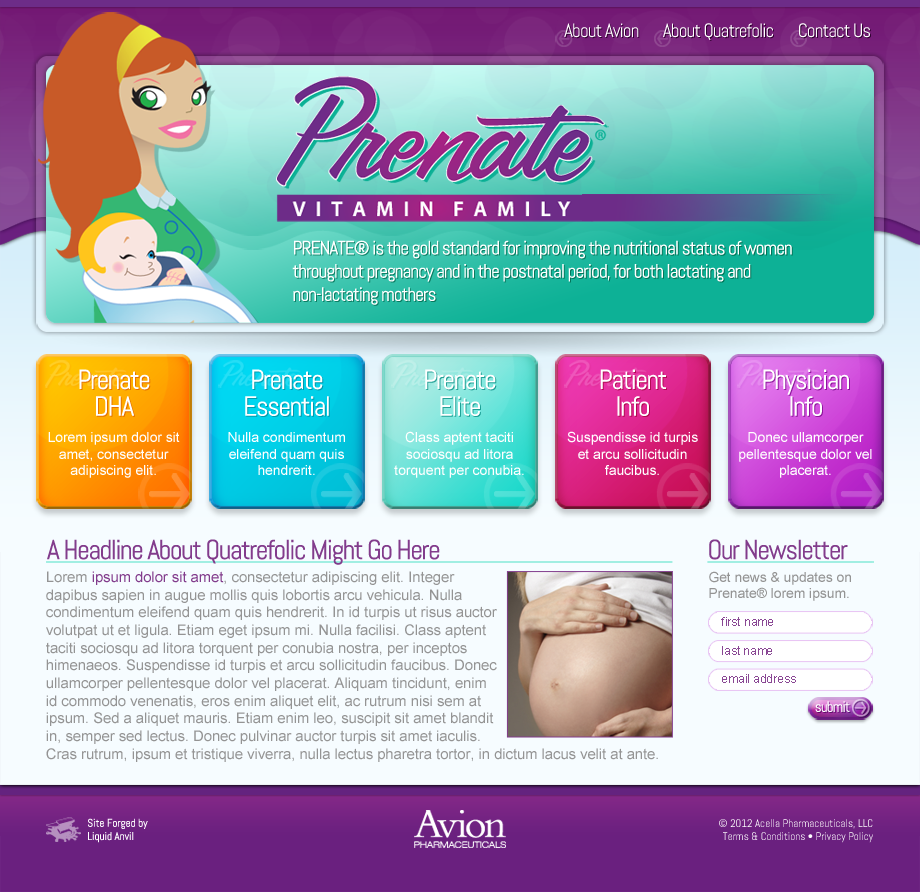 The flagship site for the Prenate Vitamin Family line of products from Avion Pharmaceuticals. Watch for a new product launch in the near future...
Technologies:
Business Catalyst, HTML/CSS, jQuery, JSONP/PHP, CRM
Services:
Web Design, Illustration
Other:
Technically, we didn't draw the gals; we re-drew the gals. It's still illustration, innit?