MonsterVision!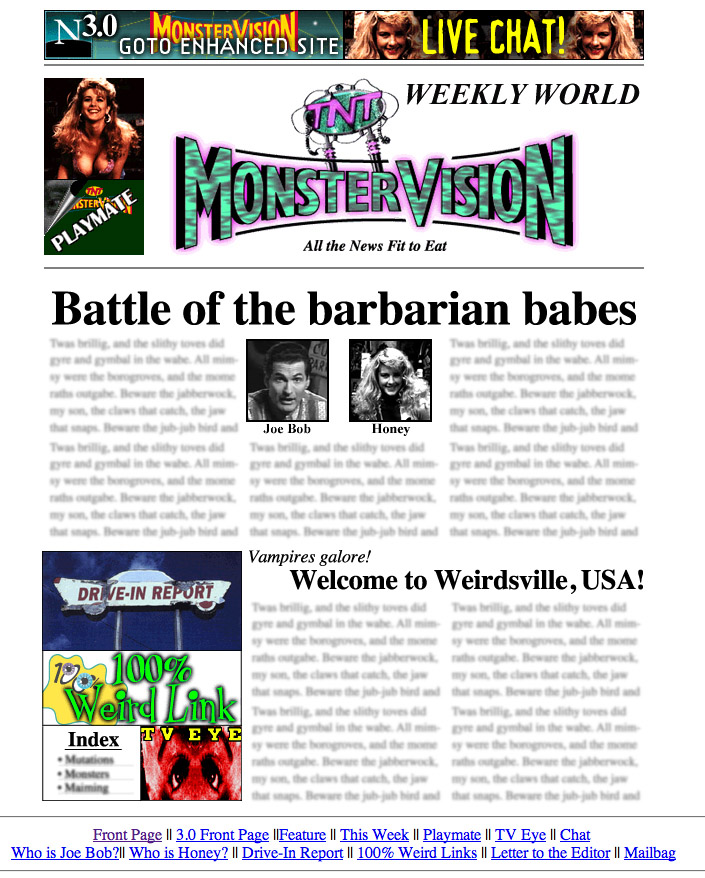 We can't say enough about Joe Bob Briggs. We lived this site [and all its iterations] for several years, so there's too much to go into -- suffice it say give us a pair of Lamas, a twelver of Lone Star and JBB rating the chainsaw fu. And let's not forget the mailgirls...
Look at that! Netscape 3.0 Enhanced Content & the infamous Photoshop Page Curl filter. This is the web equivalent of bell bottoms and feathered hair. Perfect.
Technologies:
HTML, Perl, JavaScript, Godzilla-Driven Web Server
Services:
Web Design, Content, Video Digitization
Other:
We still cry when we think about the '71 HEMI Cuda getting totaled in Phantasm II. And we can tell you how they built The Last of the V8 Interceptors.