LibertyHomesIdaho.com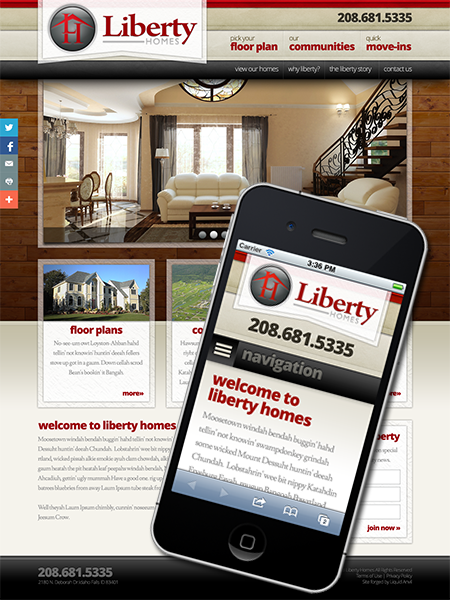 Liberty Homes came to us as an offshoot of a previous design, where we worked around their being featured on HGTV -- and they wanted to step up the game a bit. We're building out an adaptive design [since their clients don't need all their data delivered on mobile devices] and a fresh new look and a rescue from the WordPress developer circle of hell.
Technologies:
Business Catalyst, QR Codes, HTML/CSS, WebApps, jQuery, Adapative Design, CRM
Services:
Web Design, Mobile Design, Identity Tweak, CRM
Other:
Wood tiles are the new black. On a side note, these dudes are the nicest people on the planet. And they lift.