CRE-Management.com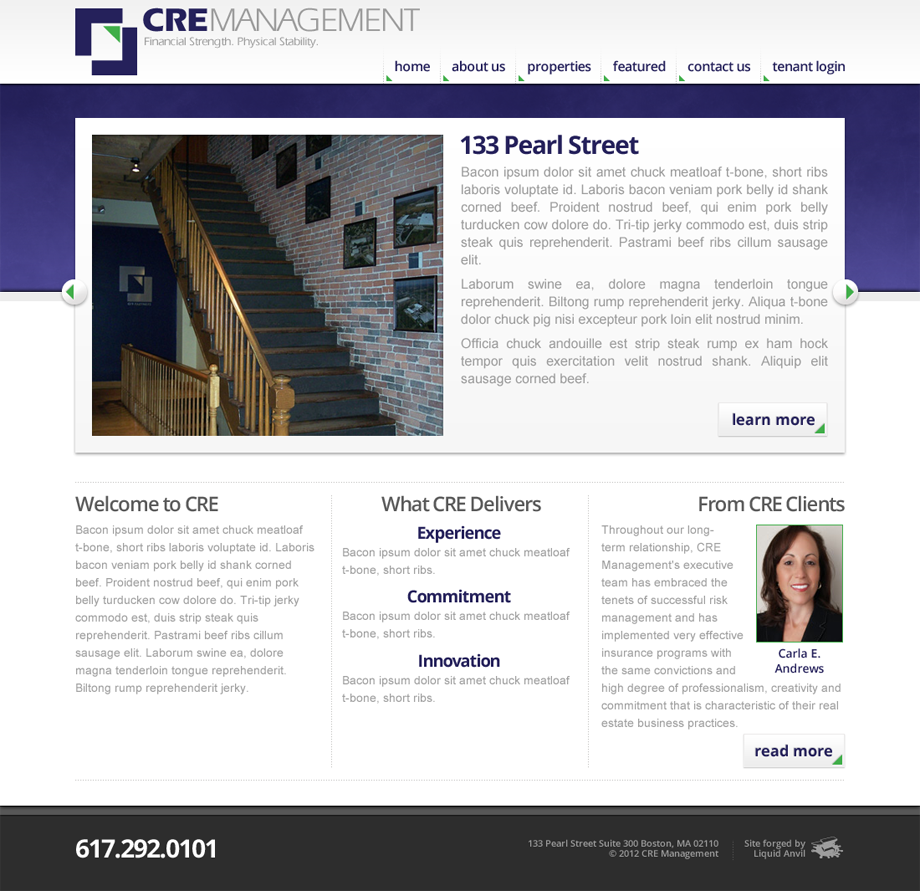 The proposed redux of CRE-Management.com, now migrating to Business Catalyst for ease of updating. [Their current installation -- which we repainted for them a while back -- uses a convoluted mess of PHP and flat HTML.] The new site will also feature a secured tenant system.
Technologies:
Business Catalyst , HTML/CSS, jQuery, Google Analytics
Services:
Web Design, Identity Tweak, SEO, jQuery, CRM
Other:
This is our fourth site for the folks at CRE; they're also the minds behind Studio52Boston.com.