CraigCustomBuilders.com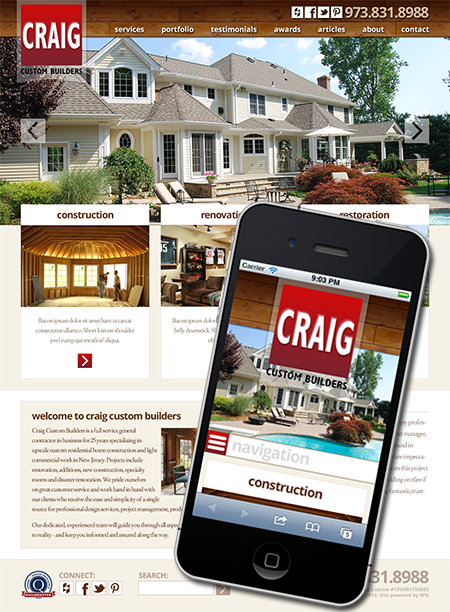 This is our third iteration on CraigCustomBuilders.com. This time around, they've asked for a new, fully responsive site with extensive galleries and social integration; we'll be delivering this for them on Business Catalyst.
Technologies:
HTML/CSS, jQuery, Business Catalyst, Responsive Design, WebApps
Services:
Web Design, Content Management System, CRM, Advanced Scripting
Other:
For the nice folks at Twin Ponds Marketing. We started with SoHo, went to Joomla!, and now...