Babylon 5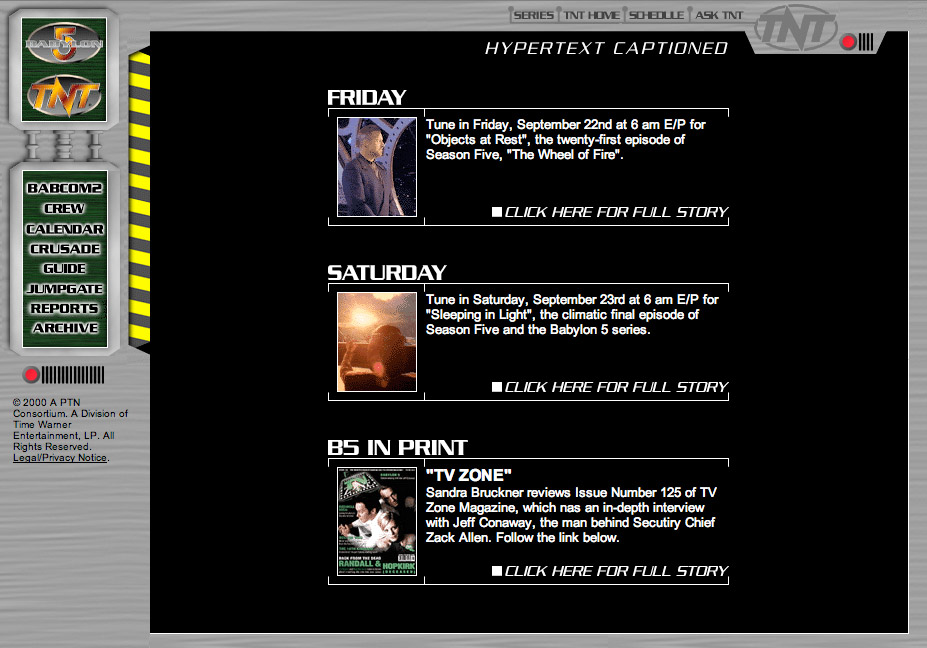 Yah, in one our previous incarnations one of us was the B5WD. Site for the popular show pushed 1,000,000 page impressions a day at peak and garnered several awards. We lived this, so there's too much work to mention -- but included the movies and contests. Faith manages.
Utilized a budding new technology known as "frames" for that console look.
Technologies:
HTML, JavaScript, Perl, Java, Flash, Steam-Powered Web Server
Services:
Web Design, Content, Video Digitization, Caffeine Ingestion
Other:
Did we mention we got to tour the set? We did. How cool is that?