AvionRX.com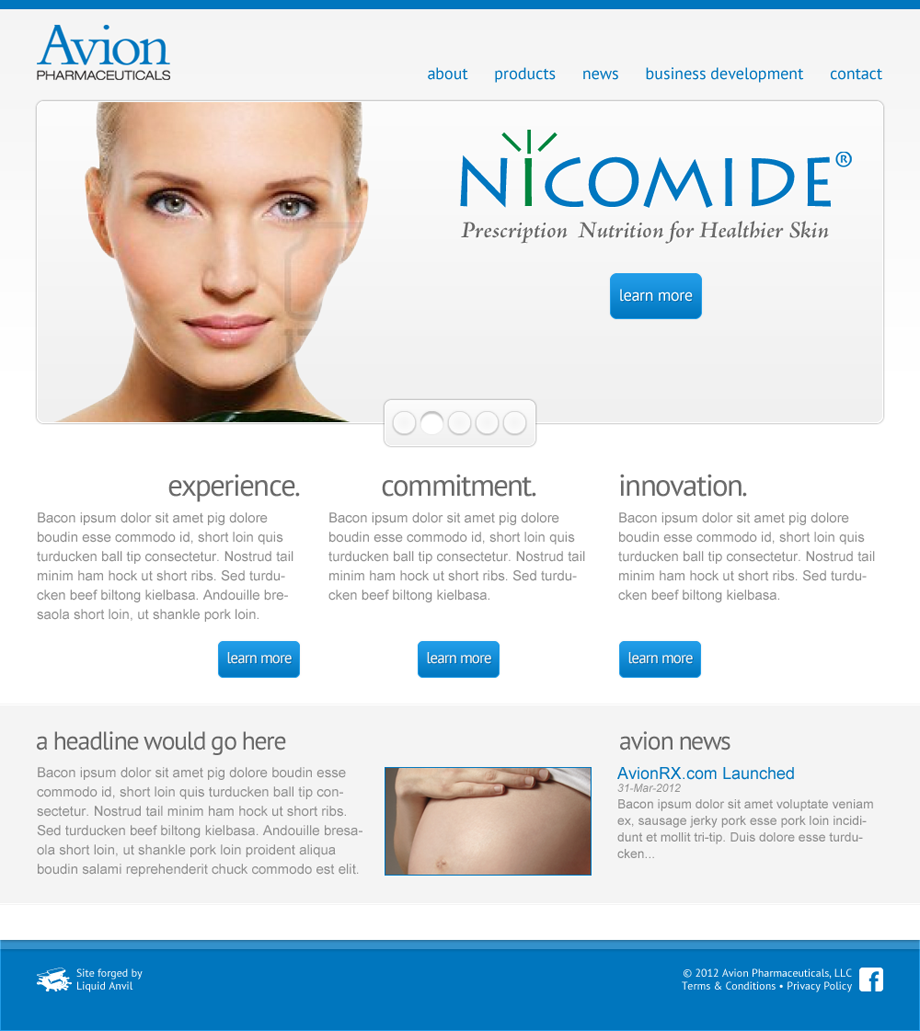 The umbrella site for Avion Pharmaceuticals, designed specifically not to look like other pharmaceutical companies; you'll notice the complete lack of happy people running through fields. Currently in development.
Technologies:
Business Catalyst, HTML/CSS, jQuery, Google Analytics
Services:
Web Design, CRM, SEO
Other:
This is our third project for this group, including AcellaPharma.com & Prenate.com.