AuroraCineplex.com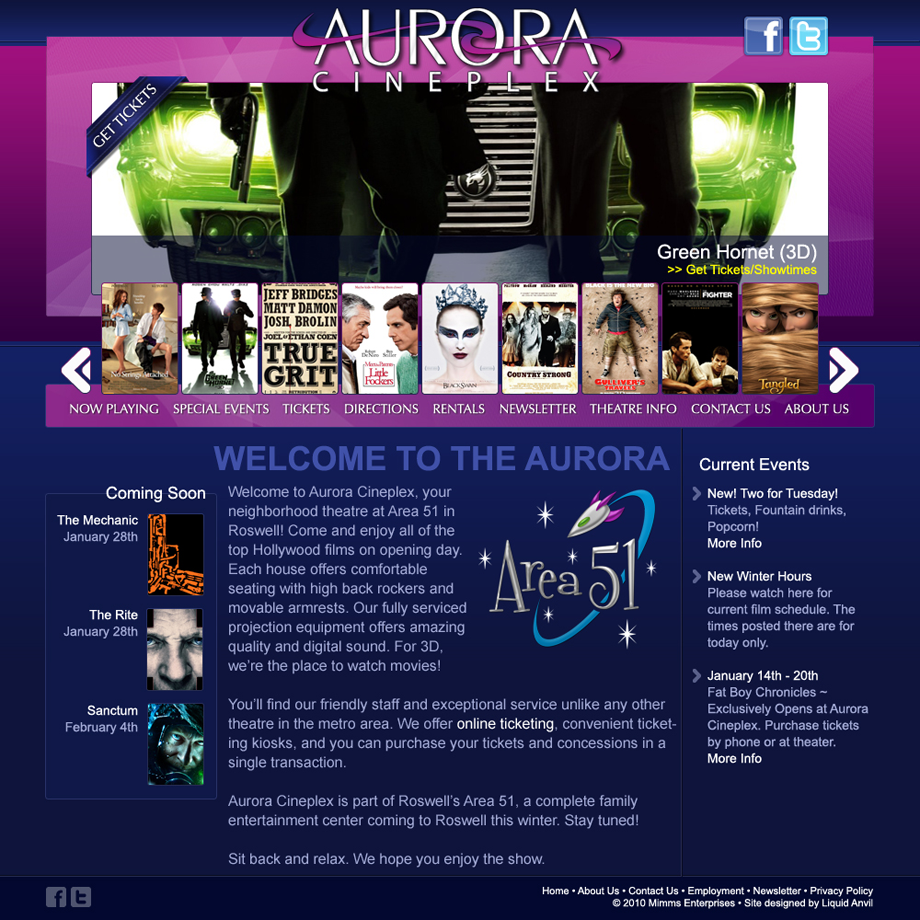 The Aurora Cineplex in Roswell, Georgia -- part of the Area 51 complex, also containing the Fringe miniature golf course -- wanted something slick they could update themselves. Meet our answer, the Magic Movie Slider Thingy, which is powered by Script.Aculo.Us and a PHP/MySQL linkage.
Technologies:
PHP/MySQL, JavaScript/Ajax [Script.Aculo.Us], HTML/CSS
Services:
Web Design, Content Managment System [Sorta], Search Engine Optimization, Identity Design, Promotional Advertising
Other:
We were privileged to be asked to design their theatre marquee and parking signs. How cool is that?