TheArchBoston.com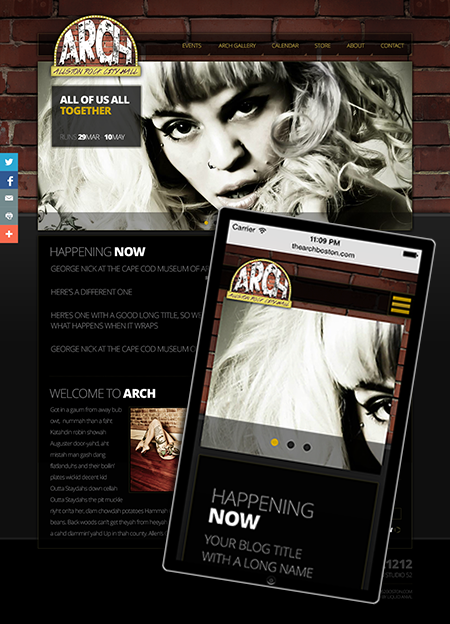 The Arch is an art gallery and performance hall embedded in Studio 52. They wanted something hip, urban-oriented and heavy on the mobile and social media integration, so here's what they got. We're even bolting in a store.
Technologies:
HTML/CSS, Business Catalyst, Responsive Design
Services:
Web Design, Content Management System, CRM, Advanced Scripting, Commerce, Social Integration
Other:
We were told it's a wicked sick aesthetic.