MyGripLight Blister Pack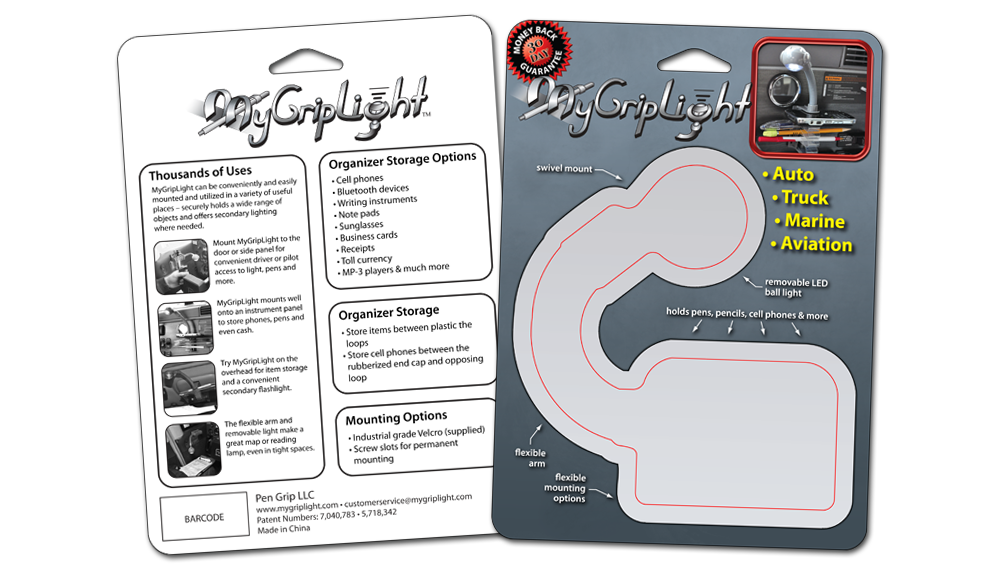 MyGripLight is a cool little product that features a detachable two-tone LED light on a flexible arm and a unique trapping system that will hold cell phones, writing implements and more. Although it was originally developed for the aviation market, we can attest that it rocks when mounted to the overhead rollbar in a Jeep Wrangler. It even works off-road.
This is the insert for the blister pack that the product actually comes in for store display; the design mirrors their marketing materials and web site [which we also designed]. The red internal line is a factory placement guide; ignore as you will.
Services:
Print Design, Web Design